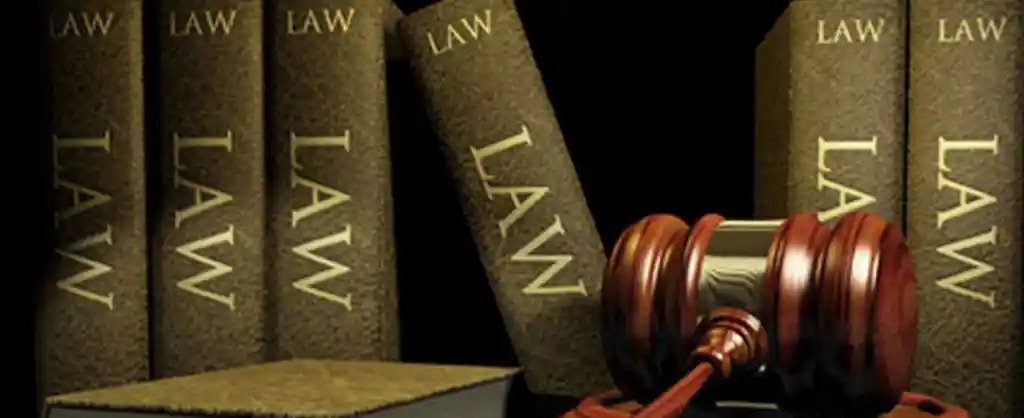 Law firms in Dhaka are different from law chambers. A law chamber generally deals with a specific sector of legal matters, whereas a law firm deals with many legal matters for you. It helps you fight in the court of law and represent your case before the court. You don't have to go through such a long and complicated process yourself because it takes all the hassle away from you.
Nowadays there are many law chambers present in Dhaka city. Most of them do not offer important legal services but only help with a little bunch of matters as mentioned before. We try our best here at ADVOCACY LEGAL Law Firm to provide solutions that help everybody throughout their lifetime; this is what makes us big enough to take on the legal cases of our clients.
Why are the best law firms so important Best lawyer in Bangladesh?
Law firms are important in Bangladesh as they help you to resolve legal disputes and problems quickly. A law firm has a legal team and helps you to find the best lawyer in Bangladesh who can help you with the legal problems. The best law firm helps you to find a lawyer who is best suited for your case. They also provide legal advice and help you to solve legal problems. The good law firm helps you in finding the right lawyers for your case and will be able to meet all requirements while settling up your legal problems at reasonable rates.
How do you choose the best law firm in Dhaka?
Law firms in Bangladesh are highly competitive. It is not an easy task to find a good law firm. When you are looking for the best law firm in Dhaka, you need to keep some points in mind. First of all, you need to check the experience of the law firm. The better the experience, the better the services. Second, you need to check if the law firms have adequate infrastructure and equipment.
You can check the ratings of the law firms on their website, Google and on different platforms like Facebook, Twitter, Linkedin etc. If you have any personal experience with a particular law firm, you can share your experience on the platform.
What is the most famous law firm in Dhaka Bangladesh?
The most famous law firm in Dhaka is "ADVOCACY LEGAL". ADVOCACY LEGAL has its head office in Dhaka and its branches in different parts of the country. This law firm offers the best legal services to their clients. ADVOCACY LEGAL BD Law Firm is engaged in the field of Local Government and Parliamentary Services, Business Organization and Corporate Affairs, Human Rights violations etc. This law firm offers a wide range of services to their clients.
Our's best lawyer in Bangladesh
Our best lawyer in Bangladesh helps in providing legal services in all types of cases, such as criminal, civil, family, and commercial law. Our's best lawyer in Bangladesh is a legal firm that is committed to providing high quality legal services to its clients by utilizing their skills and unmatched experience in legal matters. They give you the best legal advice and they help you with your legal problems.
Our Practice Areas
We are the best law firm and have been providing the best services to our clients. We have been successfully handling a wide range of matters including
1. Immigration, work permit, and business visa
2. Business, contracts, and commercial transactions
3. Commercial litigation and disputes
4. Property disputes
5. Property transactions
6. Family law matters
7. Taxation matters
8. Corporate matters
9. Wills and Trusts
10. Criminal law matters
11.. Driving offenses, traffic and highway related crimes
12. Arson crime investigations
13. Insurance claims
14. Sexual assault cases
15. Real Estate Disputes
How much does it cost our law service?
If you are looking for the best way to handle your legal matters, you should contact our best legal service in Dhaka, Bangladesh. which provides legal services at a very reasonable price. The cost of a legal service depends on the number of lawyers and their experience, their skills, and the size of the case. We also offer free phone consultation. You can also avail other legal services on criminal defense and divorce etc. as well.
Why choose advocacy legal as the best law firm in Dhaka
A law firm in Bangladesh handles the legal matters and provides legal advice to its clients. There are many lawyers in Dhaka who may provide you with the best legal advice, but they lack the experience, knowledge and understanding of the law to handle your case.
We have been providing the best services for more than 15 years. We are a team of highly experienced lawyers who have successfully handled more than 100++ cases in different areas of law like Civil Law, Criminal Law, Corporate Law, Commercial law and Family Matters, etc. It has many successful cases in different courts and high-profile cases in Bangladesh. We provide the best legal services in Dhaka at affordable prices.
Conclusion
As you can see, there are many law firms that provide legal services in Dhaka. You can compare the services they are offering. You can also find out more about the law firm by going through its website or contacting them directly. There is no doubt that the best way to make a choice would be to talk to the people who know more about the law firm than anyone else, so why not get in touch with us today?