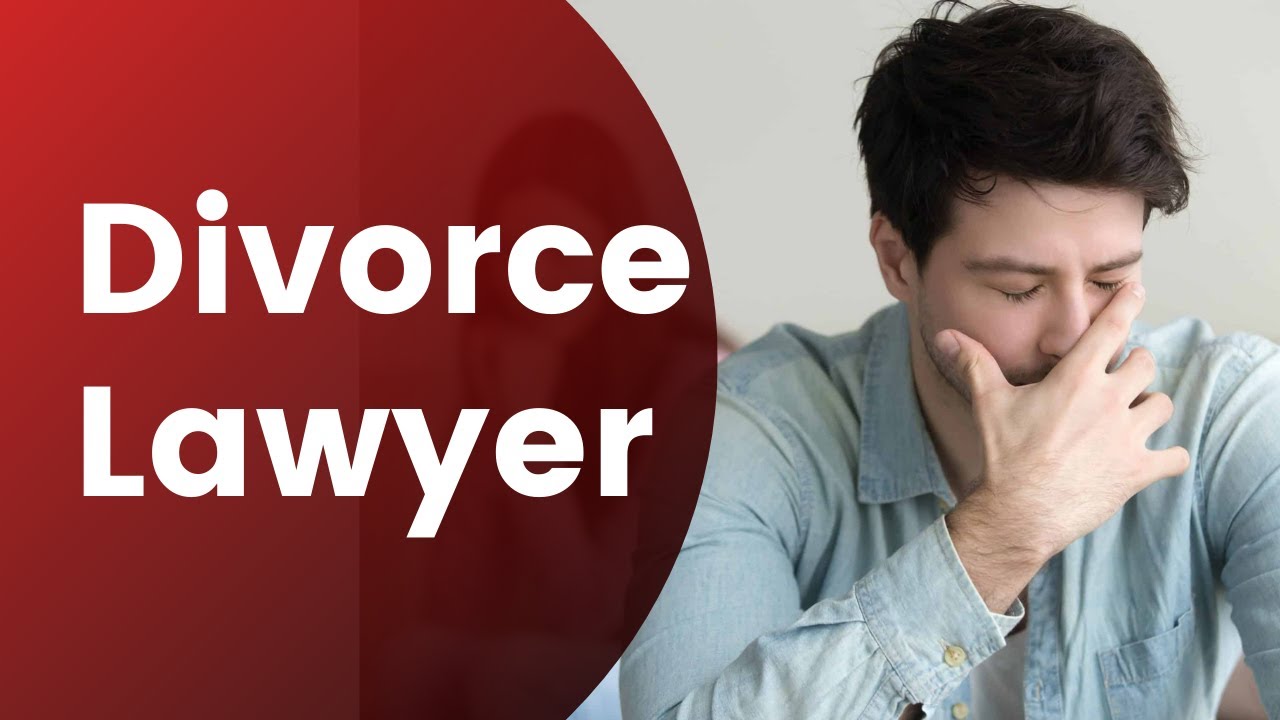 If you are contemplating a divorce and are looking for the best divorce lawyer in Bangladesh, you have come to the right place. Divorce lawyer Bangladesh is an integral part of the society and it is important to find the best one for you and your family lawyer in Dhaka BD. The lawyers in this field have a lot of experience and can provide you with the best legal services in a court of law. From profiles of attorneys to reviews from past clients, we've got you covered. We hope this guide will help you find the perfect divorce lawyer for your needs.
Benefits of divorce lawyer in Dhaka Bangladesh
Divorce can be a difficult experience, but it can also be beneficial if you go through with it in the right way. Here are some of the benefits that you may enjoy if you hire a divorce lawyer:
You will have control over your financial future
The lawyer can provide objective advice and support during the entire process.
You will be able to get closure and move on from the situation.
A good divorce lawyer will also be equipped with the resources to navigate the legal system effectively, which can save you a lot of time and hassle.
They can also help to negotiate a settlement that is fair to all involved, and can provide emotional support during what can be a difficult time.
Types of Divorce Cases a Divorce Lawyer in BD Deals With
There are five types of divorce cases that a divorce lawyer can handle:
Uncontested Divorce: Uncontested divorces are the ideal scenario for couples who are looking to get divorced and move on with their lives. In an uncontested divorce, both parties agree to the terms of the divorce and go through with the process without any major disputes or battles. This type of divorce is typically easier and cheaper to get than a contested one, and it can be finalized within a relatively short time frame. If you are considering getting a divorce but are nervous about the process or have concerns about how it will turn out, an uncontested divorce is a great option for you.
Contested Divorce: A contested divorce is a divorce where one or both of the parties does not agree with the terms of the divorce, and will instead fight for their rights and try to get the divorce declared invalid. This can be a lengthy and costly process, and should only be pursued if the couple is extremely unhappy with the terms of their agreement. If you're considering a contested divorce, make sure to speak to a qualified our divorce lawyer to get an expert opinion on your case.
Collaborative Divorce: Collaborative divorce is the most common type of divorce, and it is the most cost-effective, too. In a collaborative divorce, both spouses work together to resolve their differences and come to an agreement that meets both their needs. This type of divorce is ideal if you and your spouse can work cooperatively together, have a reasonable level of communication and are able to resolve any disputes that may arise. With a collaborative divorce, you don't have to go through a costly court process or spend weeks on end in courtrooms arguing with your spouse. You can resolve your issues quickly and easily with the help of a divorce lawyer.
Default Divorce: A default divorce is one in which the couple does not come to an agreement on the terms of their divorce and goes ahead with a divorce without any preliminary court proceedings. This type of divorce is most commonly initiated by one spouse who does not want to spend any more time dealing with their ex-spouse and instead wants to move on with their life. The downside of a default divorce is that it can be very costly, both financially and emotionally. It is essential that you speak to a qualified divorce lawyer to get an idea of your options and to make sure that you are getting the best deal possible for yourself.
Summary Divorce: A summary divorce is a type of divorce where the parties come to an agreement about their divorce without going through a trial. This type of divorce is often ideal for couples who are able to reach an amicable agreement and who do not have any major disagreements about their divorce. A summary divorce can be completed in as little as two weeks, which is a great option for couples who do not have the time or money to go through a full divorce process.
Who is the best divorce lawyer in Bangladesh?
Divorce can be a terribly difficult experience for both parties involved, and it's important to find a lawyer who is experienced in this field and understands the nuances of Bangladeshi divorce law. By looking for a lawyer who is accredited by the ADVOCACY LEGAL of Bangladesh, you can be confident that your case will be handled in the best possible way, and that you're getting guidance from someone who is aware of all the nuances of the Bangladesh legal system.
How much does it cost to hire a good divorce our Best lawyer in Bangladesh?
When it comes to divorce, there are many factors to consider, such as how much it will cost to hire a good lawyer, how long the process will take, and whether you will need to go through with the divorce in the first place. To get a rough estimate of how much it will cost you to hire our Best lawyer in Bangladesh, we recommend consulting our legal aid service or contacting our experienced lawyer. In most cases, these specialists can give you an accurate estimate of the costs involved, and help you choose the best course of action for your specific situation.
Family Lawyers in Dhaka Bangladesh
Advocacy Legal Bangladesh Law Partners is one of the best divorce law firms in Dhaka known for its family lawyer in Dhaka. Advocacy Legal's lawyers in Dhaka provide all kinds of family law-related services including marriages, special marriages, divorces, cross religion marriages, child custody agreements, child custody law suits, alimony, maintenance, restitution of conjugal rights etc.
Why Choose Us
When you find out you are going through a divorce, it can be a very emotional time. There are a lot of questions that you want to ask, and you may feel like you don't know who to turn to for help.. We have been providing top-quality legal services to people in need for over 20 years, and we know exactly what it takes to get the best possible outcome for you. We have divorce lawyer in Dhaka Bangladesh having experience in dealing with all types of divorces, and we will work diligently to ensure that your case is handled in the most efficient way possible. contact us today for a consultation so that we can get started work on your case!